Do We Need Two Separate DB for Inverter & Main Supply
In this article, we discussed whether we need separate DB for inverter supply and main supply or KSEB supply. Is this required by Kerala Supply code rules? Are we preferring to use 2 separate DB? How to connect earth link to these separate DB. General procedures that are required to connect the earth pit and DB. Why RCCB in separate DB or 2 RCCB in single DB trips and what is the main solution for these problems? First, as per Kerala Supply Code, it is not mandatory to have 2 separate DBs for inverter supply and main supply. But in some countries as per there rules, it is mandatory to have a separate DB. So in order to save cost it is advisable to have a single DB as per the design requirement of that house.
But the major thing we need to take care if we are using 2 separate RCCBs for each supply is that we should never mix the neutral line of each supply. For that, it is always better to follow color codes like R red Y yellow, B blue for phase, Black for Main neutral, and grey or white for inverter neutral. If we want to connect the earth link to these DBs, the right way is to take two separate copper SWG wires from each earth pit to the energy meter panel and from the energy meter panel to DB using 2 same sizes of wire as phase wire and if you want to interconnect panels you have to use 2 same size wire as phase wire.
Watch Video Tutorial In Malayalam on Youtube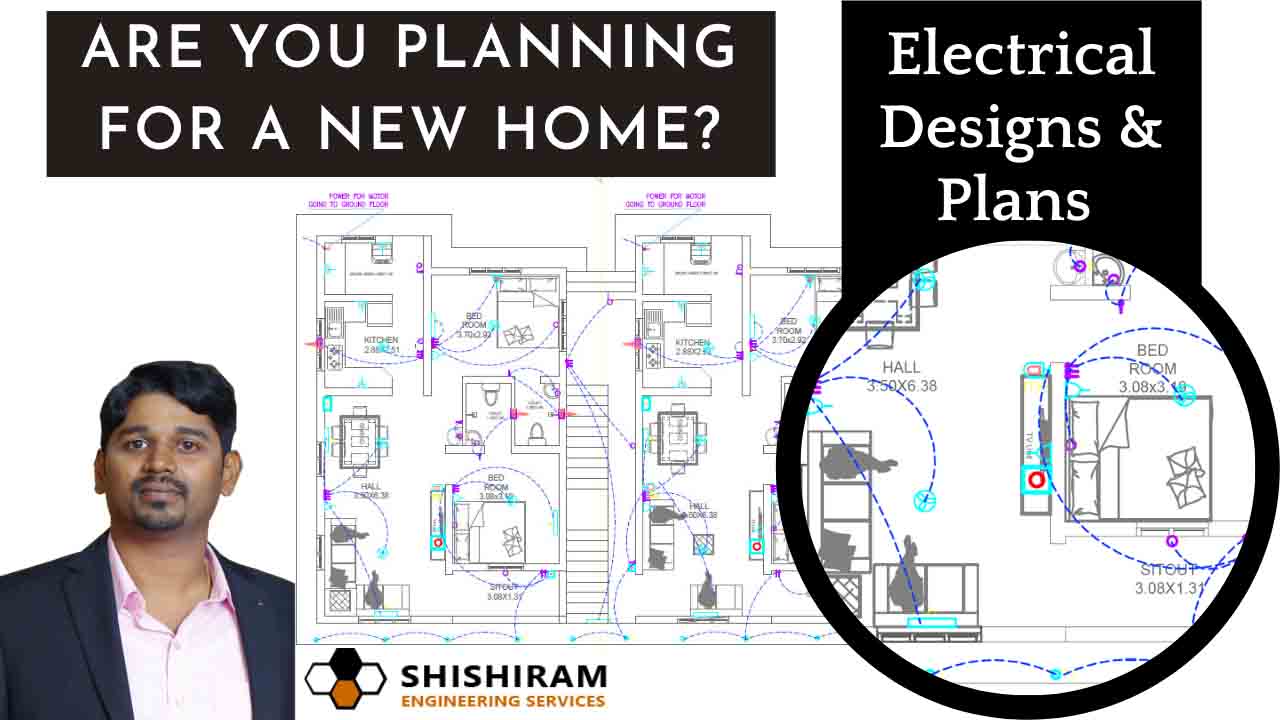 Electrical Drawing Layout For Homes & Residential Building In Kerala
A Perfectly Electrical Designed Home will be
Safer for Yourself & Your Home Appliances
Reduce the Energy Bill
Perfectly Designed for All Your Needs
Designed for Future Requirements
Reduce Cost & Wastage of Materials
Easy Maintenance in future
Shishiram Engineering Services Is an Electrical Engineering Services Provider Offering a Range of Services Including Electrical Engineering Consultancy Services. We Are Professionals Who Will Design Dream Concepts for Your Home with Modern Technology.
The basic electrical drawings and plans you need are
light layouts designs,
power layouts designs,
distribution board details with
RCBO/RCCB/Isolator/MCB specifications,
fixtures marking,
CCTV layouts designs, e
arthing designs layout, e
nergy metering panel designs,
simplified electrical schematic diagram. p
rovision for solar
and inverter and generator system designs.