Development is Maintenance
Preventive Maintenance: Don't start today by doing yesterday's work, Contact us now.
Feel Free to contact us for FREE Telephonic Consultation
With Us, Nothing Will Break-Down
If a routine for periodical inspection with the goal of noticing small problems and fixing them before major ones develop, then !!!
Shishiram Engineering Services specializes in preventive, planned and reactive electrical maintenance of commercial assets and properties. Our core principle in electrical maintenance is to maintain plant and equipment in the optimum condition with preventive and predictive maintenance in order to minimize breakdown & running cost along with maximizing life span. Shishiram Engineering Services provides you the simplicity of having a single point of contact that takes care of all your electrical repairs and maintenance, orders parts, and provides you with job feedback and reports.
Our Major Maintenance Services
Annual Maintenance Schedules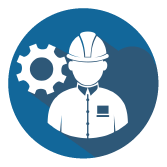 Capacitor Bank Maintenance
Transformer Maintenance and Transformer Oil Filtration
Substation and Complete Electrical Panel Maintenance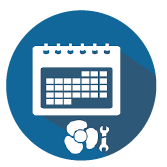 ACB Maintenance of LV Panels
Best Electrical Maintenance Companies In Kannur for Industrial & Factories Electrical Maintenance, Commercial Buildings & Offices Electrical Maintenance, Electrical Panel & Switchgear Maintenance, etc.
We have our dedicated maintenance team is ready to work with you to help your business, high-rise, rental property, shop front, or factory run as efficiently as possible without any breakdowns. Periodic Electrical Preventive Maintenance services are very important to ensure your property is safe and operating efficiently and effectively. Our periodic Preventative Maintenance Schedule will help you in avoiding the expensive costs of repairs or replacements in the future.