Certified Electrical Contractor
250 KW/KVA or All MV certified Class B Electrical Contractor
Feel Free to contact us for FREE Telephonic Consultation
Wide Range of Electrical Contracting Services
Industrial electrical contracting or commercial electrical contracting, we do it all.
Shishiram Engineering Service is a certified Class B (250 KW/KVA or All MV) Electrical Contractors licensed to execute complete electrification, installations, commissioning and testing of industrial & commercial complexes, manufacturing units, high rise commercial & residential buildings, hotels, warehouses, luxury villas, airports, etc. Shishiram Engineering Services is also into manufacturing, Installation, Commissioning, and testing of electrical panel boards or switchgear panels. Our core business is to focus on the delivery of turnkey project services to our clients. Our electrical contracting services include supply, site installation, Cabling, LV Equipment installation, Commissioning, Testing and project management across all range of industry sectors.
Substations & Transformer
Erection and commissioning of Electrical Substations which include erection of Unitized substation (USS), Dry Type/Oil filled Transformer, HT Panels & LT Distribution Boards
Diesel Generators Station
Supply, installation, commissioning, & testing of Diesel Generating Stations Upto 250 KVA
Supply and erection of Complete Range Of Motors with Testing & Commissioning Motor Control Centres and Specialized Panels
Supply, installation, commissioning, and testing of Electrical panels, Switchgears (VCB, ACB, AB Switch, etc.), Indoor / Outdoor CT/PT Metering Unit, Protection relays (E/F, O/C, etc.)
Bus Duct & Cable tray Installation along with Cable Laying & Termination of HV, LV & control cables. G.I conduit, MS conduit, or PVC Conduit laying and point wiring.
Earthing & Lightning Protection
Supply, installation, commissioning, & testing of earthing systems. Supply, installation, commissioning, & testing of Lightning Protection
Supply, installation, commissioning, & testing of Street Lights. Supply, installation, commissioning, & testing of Dimming/Lighting Controls for residential and commercial projects
Supply, installation, commissioning, & testing of Building Management System, Low Voltage systems like Fire Alarm and Emergency Lighting Systems, Access Control System, PA System, CCTV, etc.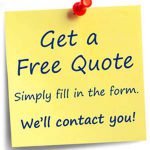 From Concept to Commissioning
Professionalism & commitment are core values of our electrical engineering firms
In our projects, right from the Project Concept stage we plan the characteristics of the installation and based on the client's plant and equipment requirements, we calculate load and propose suitable protection systems, we also do cable calculations, and design control systems. In our projects we use AutoCAD and other computer-aided software for drawings consisting of general arrangements, cable layouts, single line diagrams, and load schedules are given to the worksite for the installation phase.
Customer Satisfaction is Ensured
On-time and under budget without compromising on quality & Safety.
Shishiram Engineering Services takes pride in delivering projects on time and under budget with the premium quality and safety for our valued clients. In our projects, our dedicated project managers will supervise every stage of the project and also will coordinate with all other trades involved ensuring smooth operations of site works. We ensure on completion of every project, the final marked-up copies are returned to our drawing office and used to generate 'As Built' copies for the client. In Shishiram Engineering Service with professional planning and attention to detail, we ensure all projects undertaken by us are delivered on time with the greatest customer satisfaction.