Solar Power Plant Profitable or Not ?
In this article, we discussed After Installing Solar Power Plant On-Grid or Off-Grid, Is Profitable or Not in a Year? and we have tried to ask questions about our subscriber's comments. First of all, something getting profitable or touching breaks even depends on how much amount of money one was paying before installing a solar power plant and how much money he or she paid for installing this power plant. Basically, government subsidies for domestic users especially small users make it non-profitable in the short run. But for bigger domestic consumers it is still very profitable. The solar power plant is very profitable for commercial and industrial users even though it needs a huge initial investment. But certain schemes like coupling industrial or commercial bills of one consumer along with the same consumer's domestic bill make it more profitable. In simple words, if someone's yearly energy bill is 10% to 15% of the initial cost required for power plant construction then it will be a profitable investment to make. But once we install solar power plants naturally our energy consumption will increase due to psychological factors for getting free energy. Which in turn makes our life more comfortable life like using air conditioners and other high power consuming devices continuously. This is priceless to account for your comfort in terms of money for a person who can spend a certain amount to enjoy this energy it is always profitable.
Watch Video Tutorial In Malayalam on Youtube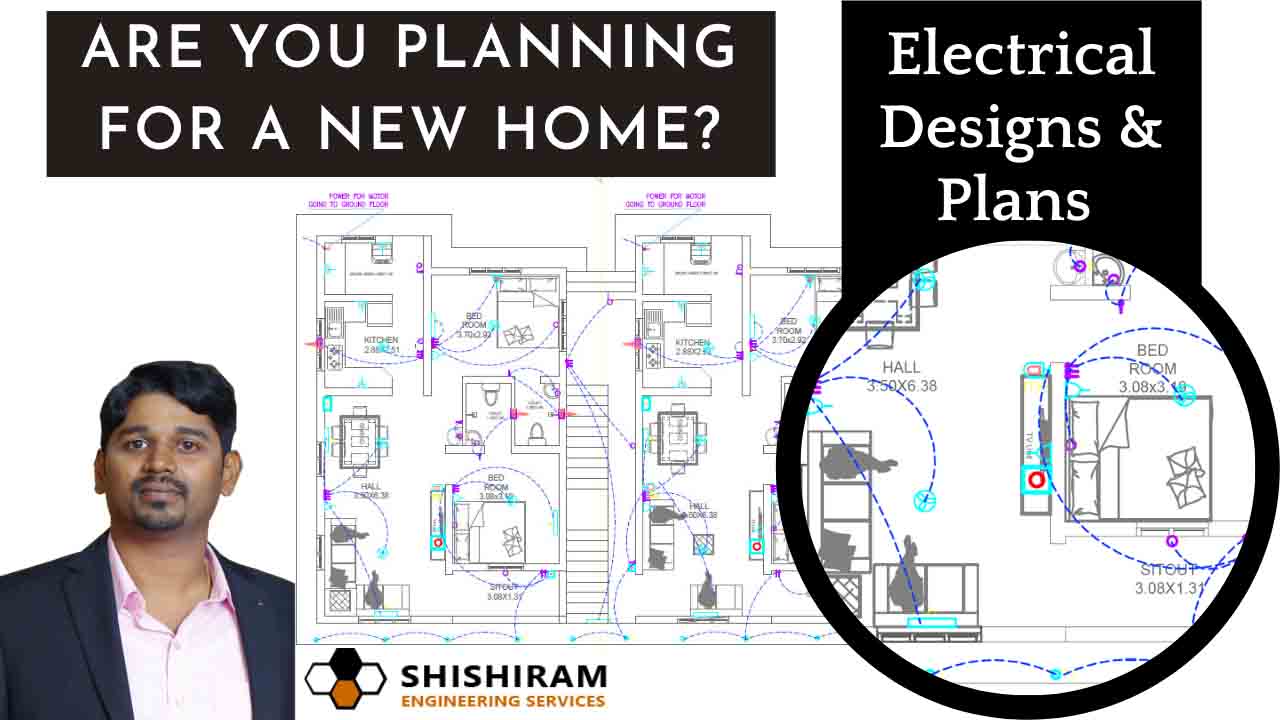 Electrical Drawing Layout For Homes & Residential Building In Kerala
A Perfectly Electrical Designed Home will be
Safer for Yourself & Your Home Appliances
Reduce the Energy Bill
Perfectly Designed for All Your Needs
Designed for Future Requirements
Reduce Cost & Wastage of Materials
Easy Maintenance in future
Shishiram Engineering Services Is an Electrical Engineering Services Provider Offering a Range of Services Including Electrical Engineering Consultancy Services. We Are Professionals Who Will Design Dream Concepts for Your Home with Modern Technology.
The basic electrical drawings and plans you need are
light layouts designs,
power layouts designs,
distribution board details with
RCBO/RCCB/Isolator/MCB specifications,
fixtures marking,
CCTV layouts designs, e
arthing designs layout, e
nergy metering panel designs,
simplified electrical schematic diagram. p
rovision for solar
and inverter and generator system designs.