RCCB Tripping During Raining
In this Article, we discussed RCCB Tripping During Raining Due to Garden Light, Gate Light or Outdoor Lights. What is the main reason for this tripping? What are the common particles followed presently by electricians? What are the possible solutions for these issues? How can we fix this issue of RCCB tripping by modifying the circuit and providing extra protection to the exterior circuits?
Main Reason for RCCB Tripping
Reasons for RCCB Tripping During Raining Due to Garden Light, Gate Light Or Outdoor Lights may be many. The first and most important one is the quality of the product and the quality of installation of the fixtures. Even if these lights are fixed correctly they may get damaged with time due to corrosion or by external damage like people accidentally hitting them or kids hitting them with balls while playing. these damages may result in loss of IP protection and slowly water or water vapour may enter the fixture and Earth leakage starts. Leading to tripping of RCCB.
Solutions for RCCB Tripping During Raining
The main solution for RCCB Tripping During Raining is to avoid using them. or minimise the use of external light. Use Solar-powered Garden Light, Gate Light Or Outdoor Lights is also an easy solution. But if want to use these lights separate exterior circuits should be used from DB to lights and do not intermix these circuits with other circuits which use to light inside of the house. Use Separate RCCB for Garden Light, Gate Light Or Outdoor Lights
Watch Video Tutorial In Malayalam on Youtube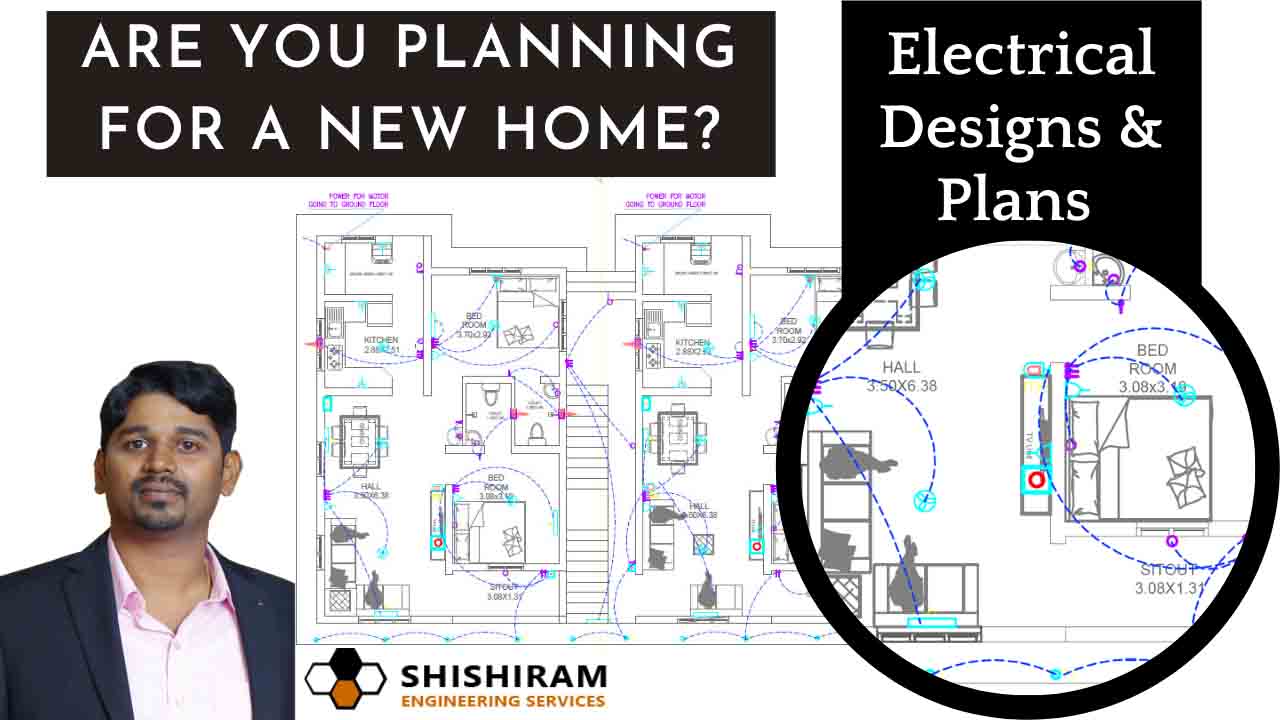 Electrical Drawing Layout For Homes & Residential Building In Kerala
A Perfectly Electrical Designed Home will be
Safer for Yourself & Your Home Appliances
Reduce the Energy Bill
Perfectly Designed for All Your Needs
Designed for Future Requirements
Reduce Cost & Wastage of Materials
Easy Maintenance in future
Shishiram Engineering Services Is an Electrical Engineering Services Provider Offering a Range of Services Including Electrical Engineering Consultancy Services. We Are Professionals Who Will Design Dream Concepts for Your Home with Modern Technology.
The basic electrical drawings and plans you need are
light layouts designs,
power layouts designs,
distribution board details with
RCBO/RCCB/Isolator/MCB specifications,
fixtures marking,
CCTV layouts designs, e
arthing designs layout, e
nergy metering panel designs,
simplified electrical schematic diagram. p
rovision for solar
and inverter and generator system designs.