5 Easy Ways to Register KSEB Complaints
To register a complaint in KSEB is not an easy task until you know these 5 Ways to do it. The best way to contact KSEB and register a complaint regarding power issues and other technical issues regarding supply coming to the home is to contact your section office. Because they are the ones to come fix the issue and you can talk and explain the exact issue and location to them as they might be knowing the location very well. The major problem we all face is not picking up the phone when calling at KSEB office to register a complaint when a power failure happens. KSEB often does not respond to phone calls or we always hear arranged sounds on the phone. In such cases, we wonder how to get connected with KSEB. But if you have any complaints or grievances to inform KSEB, here are five easy ways you can register with KSEB.
Call landline or mobile number at the KSEB Section Office
The first and most effective thing to do is to call the landline and mobile number at the KSEB section office. But how you can get the phone number of your section of the office. Either you can get the number from your previous energy bill. or you can refer to the phone number in the list below. You just have to call the section office and tell them your consumer number and your complaint; they will register the complaint and take the necessary action. You can find your consumer number in your previous energy bill or sometimes it is marked near the energy meter.
KSEB section office landline and mobile numbers are listed in the bottom of this blog.
How to register a KSEB complaint using WhatsApp?
KSEB has an official Whatsapp Bussiness Number to register complaints via whatsapp. The WhatsApp number is 9496001912. If your consumer number and power issue are sent to this WhatsApp number, they will take the necessary steps will be taken as soon as possible. This method is more effective to ask online payment queries regarding KSEB Bill, bill calculation issues, etc.
How to register a complaint using Facebook?
Nowadays everyone is active on social media, especially on Facebook. KSEB also shows its social media presence via Facebook and you can also register for KSEB Complaints through Facebook. For this, you can register your consumer number and current complaint using KSEB's Facebook page https://www.facebook.com/ksebl/. You will receive a reply as soon as your complaint gets registered and ASAP action will be taken on the complaint. For this, you will receive a message to the phone number registered by your compliant or to the phone number which was previously given to KSEB for that consumer number.
How to register a complaint using KSEB's toll-free number?
You can register your complaint by dialling KSEB's toll-free number 1912, this number 1912 is a 24-hour and seven-day toll-free number of KSEB. This way you can use it to report post issues, online payment queries, bill calculation issues, dangers, bill details, and complete registration status.
When calling the toll free number you can register the complaint by selecting the desired language and following the instructions given in it.
To register your complaint easily, press 1912 as soon as you call 1912. Once again, by pressing 1 and entering the consumer number, your complaint will be registered. You can file a complaint directly by dialling 1912 pressing 1 and then pressing.
How to register a complaint using KSEB Website or Online?
KSEB section office landline and mobile number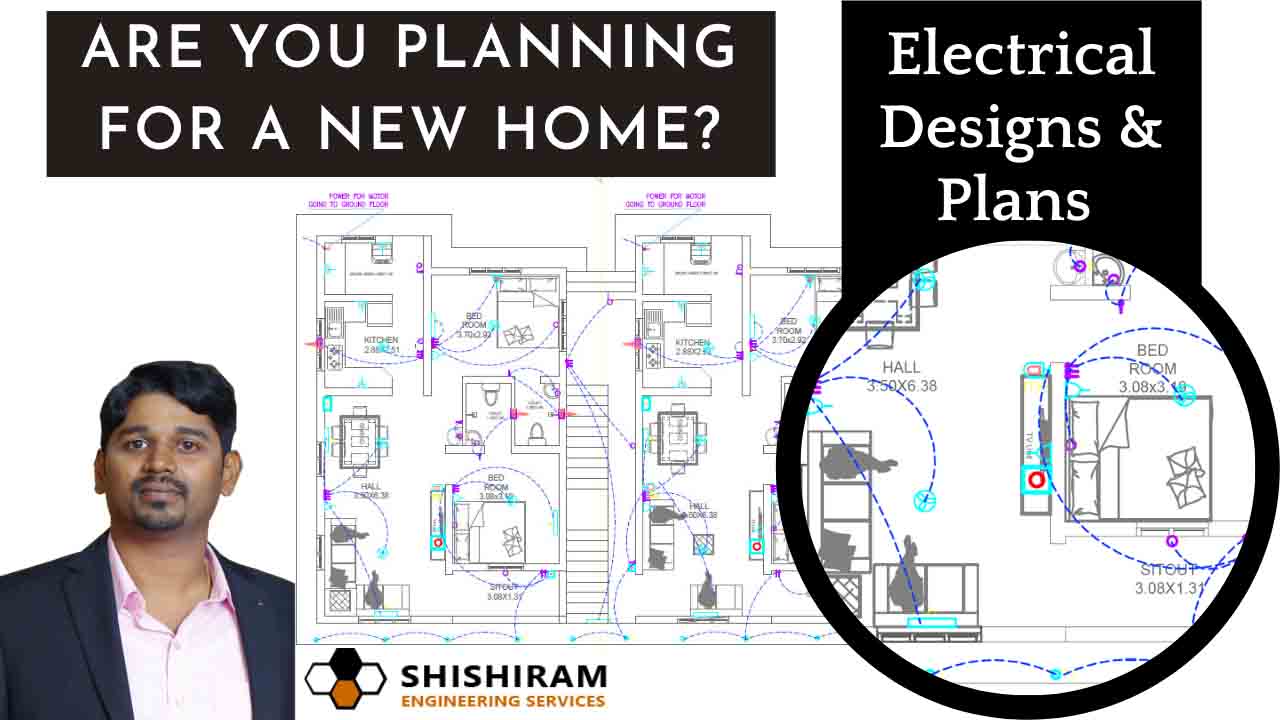 Electrical Drawing Layout For Homes & Residential Building In Kerala
A Perfectly Electrical Designed Home will be
Safer for Yourself & Your Home Appliances
Reduce the Energy Bill
Perfectly Designed for All Your Needs
Designed for Future Requirements
Reduce Cost & Wastage of Materials
Easy Maintenance in future
Shishiram Engineering Services Is an Electrical Engineering Services Provider Offering a Range of Services Including Electrical Engineering Consultancy Services. We Are Professionals Who Will Design Dream Concepts for Your Home with Modern Technology.
The basic electrical drawings and plans you need are
light layouts designs,
power layouts designs,
distribution board details with
RCBO/RCCB/Isolator/MCB specifications,
fixtures marking,
CCTV layouts designs, e
arthing designs layout, e
nergy metering panel designs,
simplified electrical schematic diagram. p
rovision for solar
and inverter and generator system designs.