Best Electrical Control Panel Manufacturers
Designing, fabrication, manufacturing, installation, commissioning, and testing of switchgear panels and control panels.
Feel Free to contact us for FREE Telephonic Consultation
High-quality Electrical Control Panel Manufacturer
International Quality Electrical Panel at the Budget Price
Shishiram Engineering Service is a certified Class B (250 KW/KVA or All MV) Electrical Contractors licensed to execute complete electrification, installations, commissioning and testing of industrial & commercial complexes, manufacturing units, high rise commercial & residential buildings, hotels, warehouses, luxury villas, airports, etc. Shishiram Engineering Services is also into manufacturing, Installation, Commissioning, and testing of electrical panel boards or switchgear panels. Our core business is to focus on the delivery of turnkey project services to our clients. Our electrical contracting services include supply, site installation, Cabling, LV Equipment installation, Commissioning, Testing and project management across all range of industry sectors.
Sub-Main Distribution Boards
Final Distribution Boards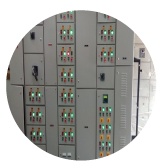 Motor Control Center Panels
General Control & Synchronization Panel
Feeder pillars or lighting control Panels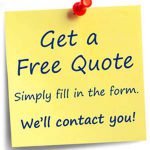 In-depth Knowledge With International Exposure
We update & upgrade ourself to meet changing world of technology
We have in-depth knowledge of the local standards & regulations, requirements and climatic conditions that make us experts in order to offer the best solutions in the Electrical Power Distribution, Electronic Engineering, Energy Management systems, automation, and SCADA.